Alexa Bliss is still making public appearances despite being pregnant. Fans spotted her with Lina Fanene, formerly known as Nia Jax.
In May 2023, Alexa Bliss said she's going to have her first baby with Ryan Cabrera and will take a break for some time. She stopped wrestling for WWE in January, and there were many rumors about her situation until she shared that she's pregnant.
Alexa Bliss spotted with Nia Jax
Alexa Bliss is not wrestling now, but she is going out with her friends from the wrestling world. She was recently seen with Nia Jax, and Nia posted a picture with Bliss on her Instagram with a sweet message. Bliss shared Nia's post too, and it seems like she is doing well even though she's not wrestling at the moment.
"She always captures my best moments😂, love this stunning 💜 @alexa_bliss_wwe," Nia Jax wrote.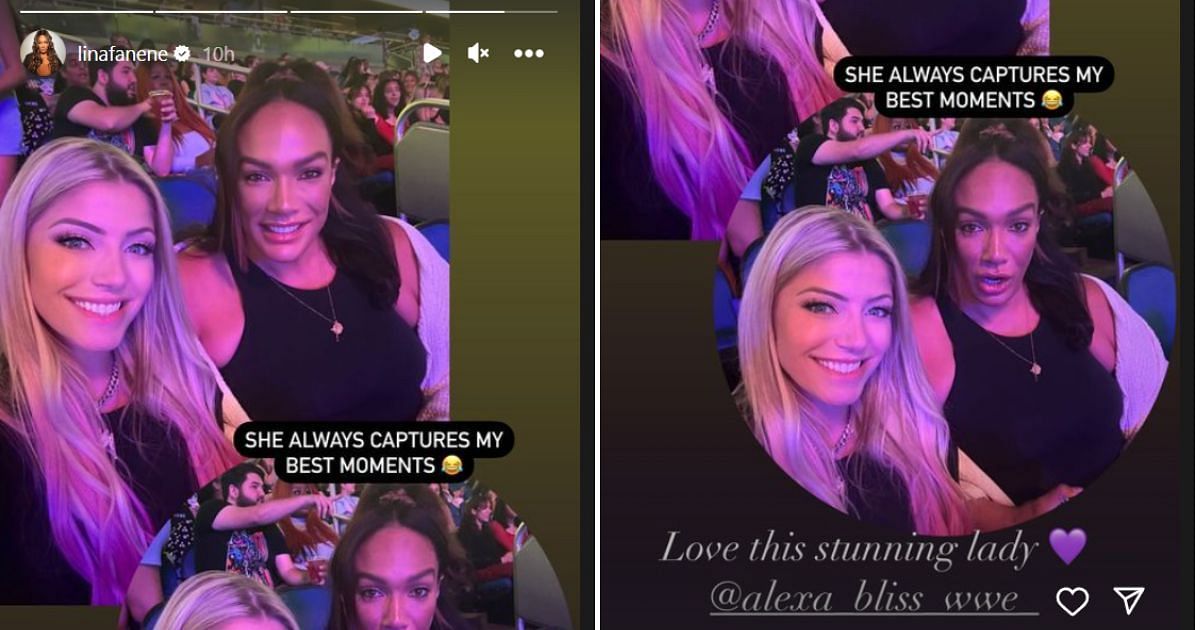 Bliss on her WWE return
Alexa is going to have a baby girl in December this year, and this has made fans curious about her future wrestling plans. Alexa recently talked to The Messenger and said that she won't hurry to return to wrestling.
Bliss said she won't come back to WWE quickly after having her baby. She wants to take time to be with her child first. But she will work hard to get in shape again before returning to WWE full-time.
"[I'll have] the first fundamental months with the baby before thinking about trying to rush back to work," she said in an interview.
Read More: "He Doubts Himself" – WWE Legend Makes A Bold Statement Against Jey Uso Ahead Of His Fight Against Roman Reigns