"CANT BLAME DOM" – Fans Go Crazy After WWE Shares Pictures of Rhea Ripley and Raquel Rodriguez Together at NXT
WWE fans went crazy after they saw photos of Rhea Ripley and Raquel Rodriguez together in NXT.
Ripley and Rodriguez are now feuding with each other because Ripley hurt Rodriguez's friend Liv Morgan and also attacked Rodriguez herself. Since that happened, Rodriguez has been trying to get back at Ripley, and she's been attacking her after her matches a few times.
They are going to fight each other at WWE Payback on September 2, and Rhea Ripley's Women's World Championship will be up for grabs.
WWE shares photos of Rhea Ripley and Raquel Rodriguez
WWE recently shared some old pictures on their social media where Rhea Ripley and Raquel Rodriguez are seen together.
https://www.instagram.com/p/CwnJBFtAgP_/
Fans noticed it right away and began leaving comments on the post.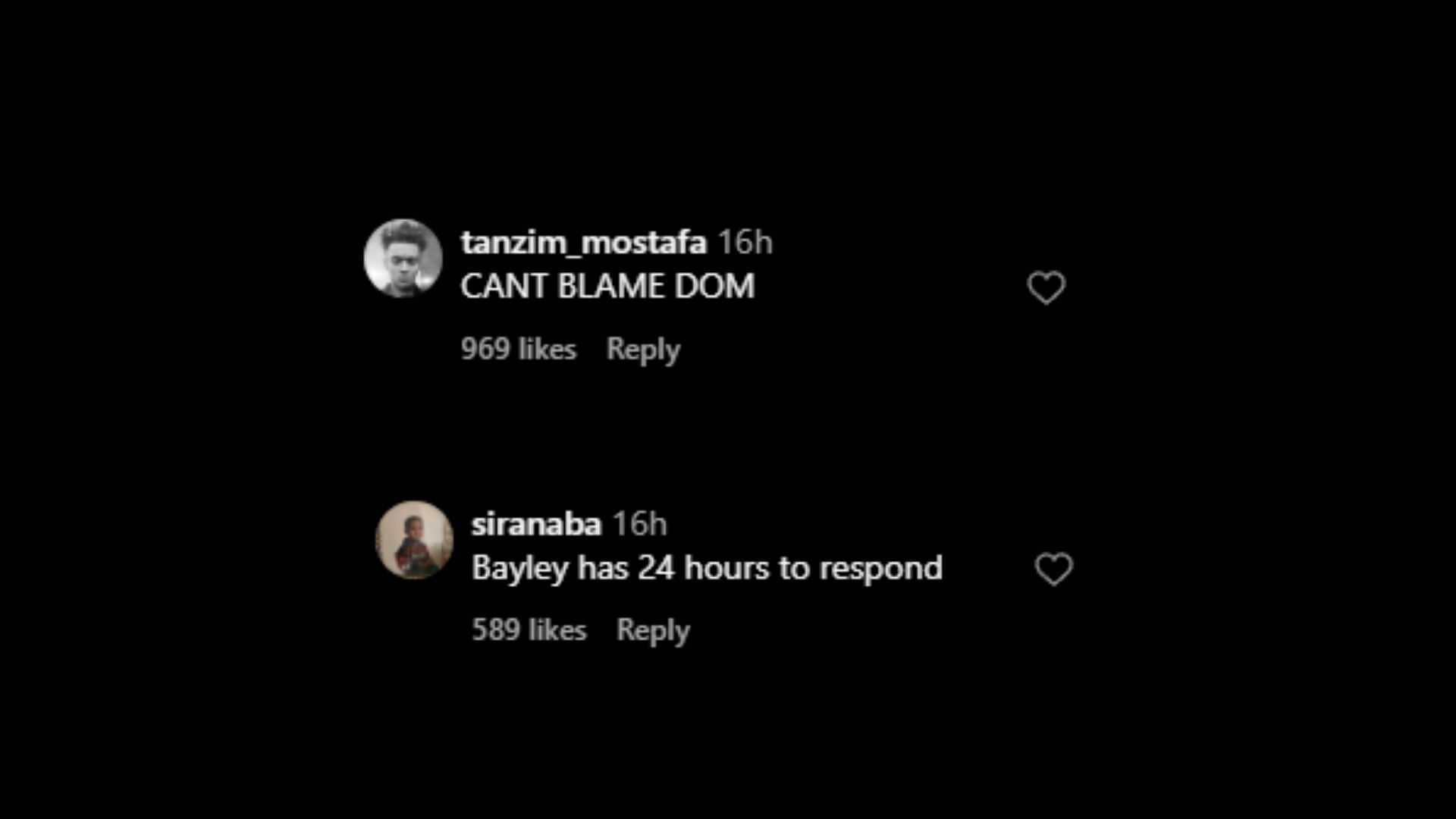 Rhea would be holding Raquel up like that nowadays.

— ✮EWZine✮(Or maybe just X) (@TheEWZine) August 31, 2023
Smart ones know Raquel has no shot.

Rhea Bloody Ripley retains

— Nick McCardell (@UKhoops1_BBN) August 31, 2023
I like both, so the best one wins ! 👀
( But I would love to see Raquel Rodriguez with a major belt..! 🤞🏼 ) pic.twitter.com/pKXcuDrkCp

— ☞ 𝕎𝕀𝕃𝕃 ☜ (@Advi_73_Will) August 31, 2023
I say, I do hope Raquel wins.
That way a feud can grow & we can get at least 3 matches out of them, culminating at Survivor Series inside hell in a cell #Thatsmycall

— I say chap, awfully good show (@WrestleLair) August 31, 2023
Raquel Rodriguez claims she will destroy Ripley
In an interview with TNT Sports, Raquel Rodriguez explained that she's been holding in a lot of anger towards Ripley, and she's planning to release all of it when they face each other.
"With Rhea, with everything we've kinda built up to and the animosity that we have, I have so much pent-up aggression that I'm ready to unleash all of it. I know that I can do that. I don't have to hold back on Rhea. I'm gonna let it all out. She's gonna get every single bit of Raquel Rodriguez," she said.
Fans want Raquel Rodriguez to defeat Rhea Ripley and become the new Women's World Champion.
Read More: Mia Yim, Lio Rush, Alicia Fox And Others Went Crazy As Former WWE Star Gail Kim Announces She's Coming Back From Retirement