A former WWE women's tag team champion may become a heel. People believe her recent social media tweets may have hinted at this change.
On July 17, during RAW, Rhea Ripley attacked Raquel Rodriguez and Liv Morgan backstage. Because of this, Rodriguez's knee was injured, and she wasn't at her best during the tag team title match with Chelsea Green and Sonya Deville. As a result, they ended up losing the match.
WWE star could become heel
During the latest RAW show, Liv Morgan sought to get back at Rhea Ripley, but Ripley surprised her before their match. Ripley aggressively focused on attacking Liv's left shoulder and stomped on her arm using a steel chair.
The Judgment Day had an unforgettable night on RAW, as they were successful throughout the event. Rodriguez seemed impressed with what the powerful group achieved, as she recently showed her approval by liking a picture of the stable posted by WWE Deutschland. Either that, or she might be hinting at a possible heel turn, as it worked really well for Ripley in the past.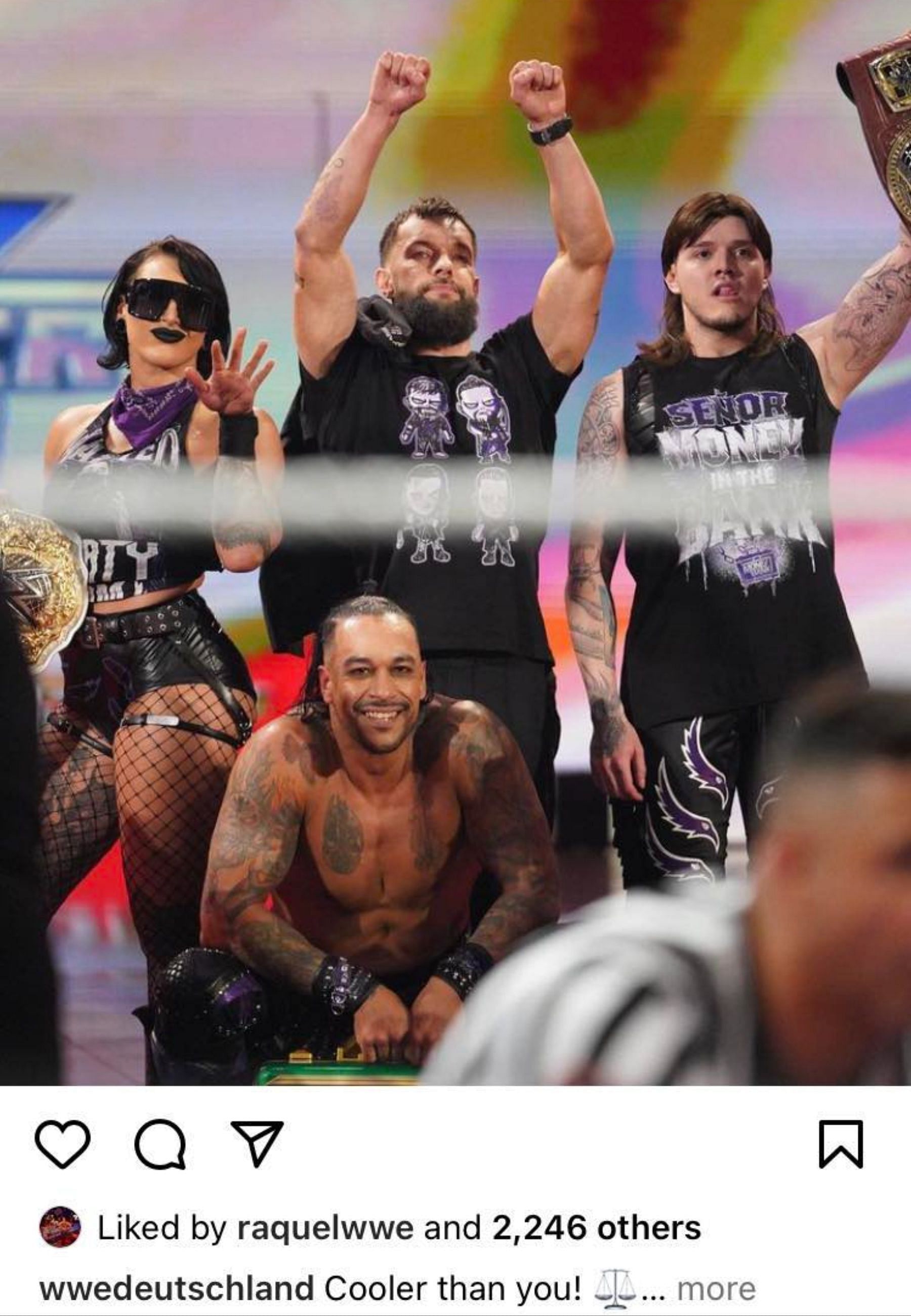 Before their injuries, Rhea Ripley warned Raquel Rodriguez and Liv Morgan not to interfere with her affairs. It will be interesting to find out if Rodriguez will come back next week and confront Ripley or if the former tag team champions will remain inactive.
Rhea Ripley to defend her title at WWE SummerSlam?
In the last few weeks, there were hints of a possible fight between Raquel Rodriguez and Rhea Ripley. However, on the July 17 RAW episode, The Eradicator attacked Rodriguez and Liv Morgan, causing an injury to Rodriguez. So far, the company hasn't provided any updates on her knee injury.
However, Liv Morgan's shoulder injury seemed to be real. Bryan Alvarez and Dave Meltzer from the Wrestling Observer think that Ripley's attack was planned to remove Morgan from television for a while.
WWE has been promoting The Judgement Day as a strong group in recent weeks, so it's difficult to believe that Rhea Ripley will not be a part of the SummerSlam fight.
Read More: "Seth And I Are Not Friends" – WWE Champion Reveals His Real-Life Feud With Seth Rollins And Claims He Will Never Wrestle Rollins Again