Sonya Deville updated her Instagram followers on what she's been up to while taking a break from wrestling.
Chelsea Green and Deville won the WWE Women's Tag Team Championship in July. But, Deville had to give up her title a few weeks later because she hurt her ACL during a SmackDown match. She hasn't been able to wrestle since then.
WWE star Sonya Deville shares her routine
Deville did a Q&A on her Instagram. One fan asked, "What do you do when you don't have rehab?" She talked a lot about how hard it was to adjust to a different routine because this was her first big injury in a while.
"So life obviously is a lot different now than the past 8.5 years have been. So it's been an adjustment figuring out how to allocate my time and energy, so I don't go stir crazy but also have amazing present quality time with my family," she said.
She also discussed what she does during the day and the time she enjoys with her family.
"So a day in the life is Rehab. Errands pertaining to our flip house. More rehab at home or upper body workout. Then the evenings are running around doing all the mom things w the kids and Toni. Coloring, reading, podcasts have been a big part as well," she added.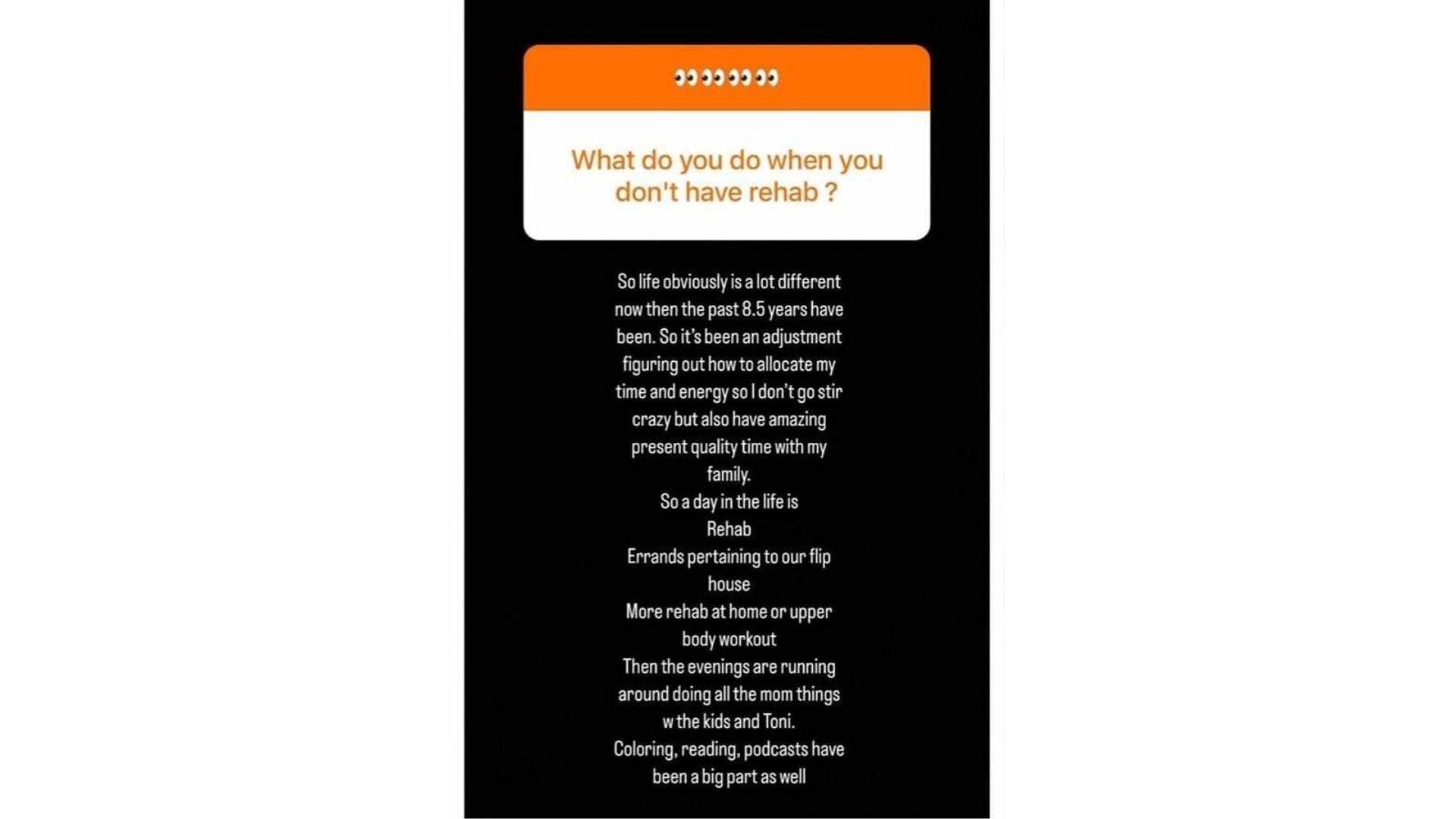 It will be interesting to see when she might return in 2024.
Read More: Damian Priest Throws Epic Shade At The Universal Champion Roman Reigns