Paul Heyman was not pleased with what Kurt Angle recently stated about The Bloodline.
Kurt Angle called out The Bloodline and The Wiseman on his show, The Kurt Angle Show. He said Heyman is full of sh*t and The Bloodline is almost done.
Paul Heyman responds to Kurt Angle
Paul Heyman saw what Kurt Angle said and couldn't resist responding to the former WWE Champion.
"No matter what inning we're in, at least we're not looking for exposure thru the next Old Timer's Day. Ahem. And just for the record, I typed this tweet with a broken freakin' fingernail!" Paul Heyman tweeted.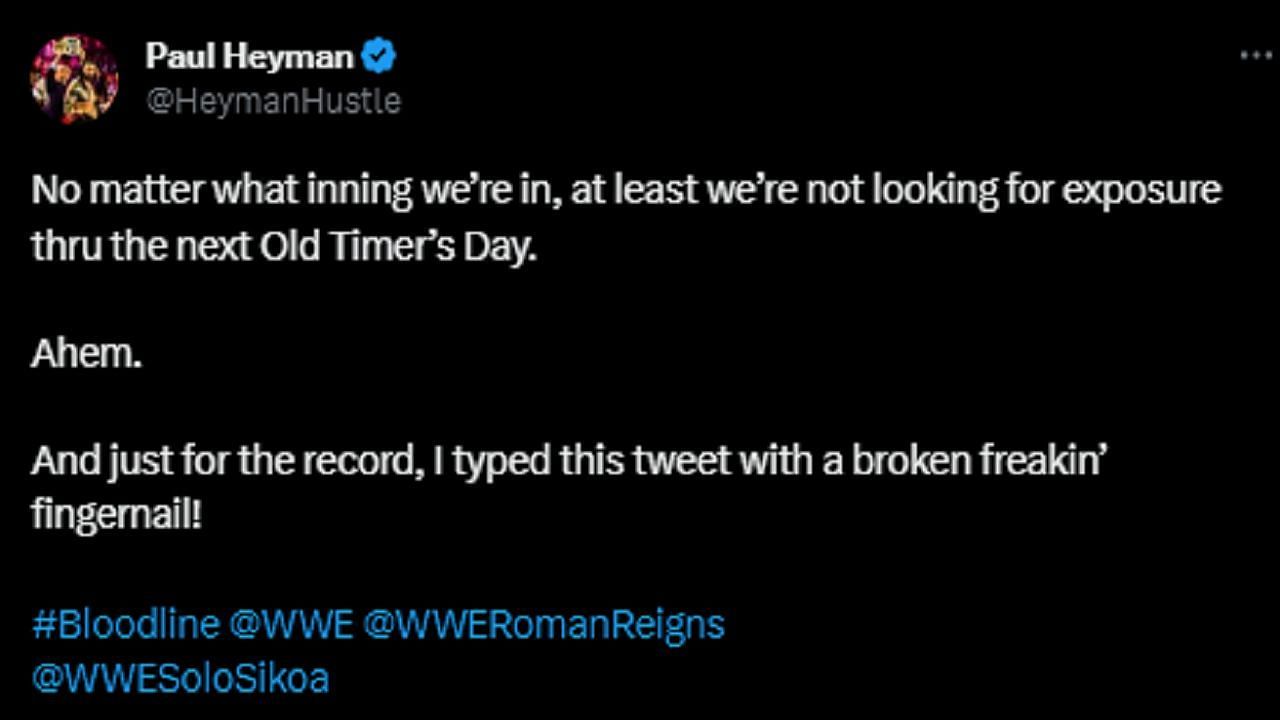 Kurt Angle's comments on Heyman
Heyman said not long ago that The Bloodline story is in its third innings. Kurt Angle didn't believe what Heyman said and talked about it on his podcast.
"The storyline is great, I love it, but I think Heyman was full of sh*t," he said. "I think they're in the eighth inning, and they're stressed. They're making sh*t up now. That's what I believe. Paul Heyman, I know him, and I know that he's probably going crazy right now, 'What do we do next?'" Angle said.
The Bloodline story is the best tale WWE has made in a long time. It's been going on for about three years and has given fans lots of moments to remember.
Roman Reigns is WWE's biggest heel, and it's not known how long he'll be the most essential member of the main roster. Whoever dethrones him in the future will be regarded as a very important star and a future leader of the organization.
Read More: 3 Reasons Why Seth Rollins Should Start A Feud With WWE Veteran